Parfois continues to optimize its network in Spain and moves its store from downtown Malaga to number 7 Larios Street, one of the main shopping streets of the Andalusian city.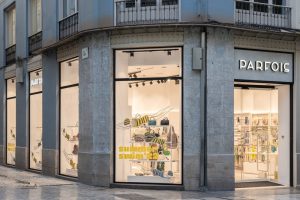 The Portuguese brand has set up a 139-square-meter store that incorporates its latest commercial concept, presented in Barcelona last February.

This new store format is committed to a minimalist aesthetic and the use of natural materials and elements. All with the aim of «offering a different shopping experience, in a larger and brighter space in which the customer and the product are the protagonists,» the company explains.
Parfois operates in Spain with 340 spaces and is in the midst of an expansion phase: it operates in 70 countries through a thousand stores and, by 2022, plans to continue expanding its network with 75 openings, with which it will seek to consolidate its position in markets such as Saudi Arabia, Switzerland, Mexico, Turkey and Israel.
Born in 1994, it is also immersed in the implementation of its omnichannel strategy and the launch of its e-commerce in new markets. Its online store is active in a dozen countries; it also distributes its articles in marketplaces such as Zalando or El Corte Inglés.
Parfois has Susana Sánchez as CEO: she took over from José María Folache, who left the position to lead the Suárez jewelry group and recently joined El Corte Inglés to pilot its retail business.