Harry Styles invites his idol, the Canadian Shania Twain, to his performance at Coachella and presents two unreleased songs Late Night Talking and Boyfriends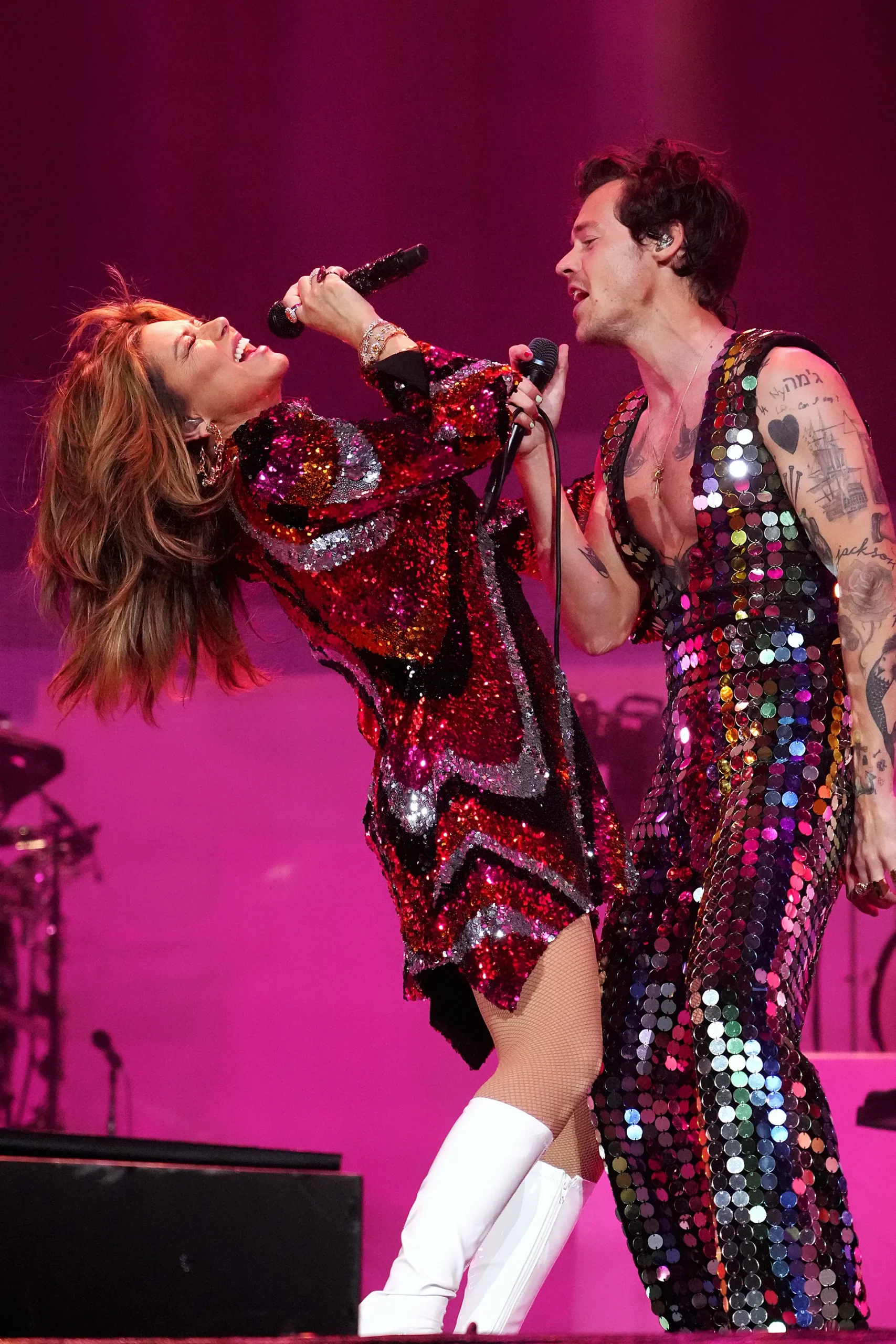 Harry Styles is a genius at generating indelible pop culture images: the first man to appear solo on the cover of US Vogue, the creator of Harryween (where he unforgettably dressed up as Dorothy in The Wizard of Oz) and one of the protagonists of the movie Dunkirk (by a generation's favorite director, Christopher Nolan) has broken the internet again. In his long-awaited performance as the headliner of the Coachella Festival (held in Indio -California, United States- but broadcast live to the whole world through the festival's YouTube livestream channel), the Briton has invited a stage to one of the greatest divas of country music: the Canadian Shania Twain, who in our country reached her highest popularity indices in the 90s.
Together they sang two of the singer's greatest anthems: Man! I Feel Like a Woman! and You're Still the One. Introducing it to his young audience, Styles explained that, as a child, he learned to sing while riding in the car with his mother (Anne Cox, who single-handedly raised the singer) listening to Twain's songs. «She also taught me that men are garbage,» Styles told the audience before addressing Twain: «To you, for the memories you gave me with my mother, I will be eternally grateful.» It is not the first time that he recognizes her devotion to the Canadian. In 2017 he already confessed: "I think that both in music and in fashion, my main influence is probably Shania Twain. I think it's amazing.»
In addition, Harry Styles, who sang 18 songs in total, presented the two new singles Boyfriends and Late Night Talking. Dressed by his go-to stylist Harry Lambert, the singer-actor wore a sequin-covered strappy jumpsuit and black fur coat designed exclusively for him by Gucci creative director Alessandro Michele.