RENATE MEYER
INFLUENCER FRONT COVER MAY 2022
MODEL – #HUSTLEBOOTYTEMPTATS SUPERMODEL ALI LEE
PHOTOGRAPHER – STUDIO97 7
HMUA – @BEAUTY BY MICHELLE V
EXECUTIVE PRODUCER – PAUL HEYMAN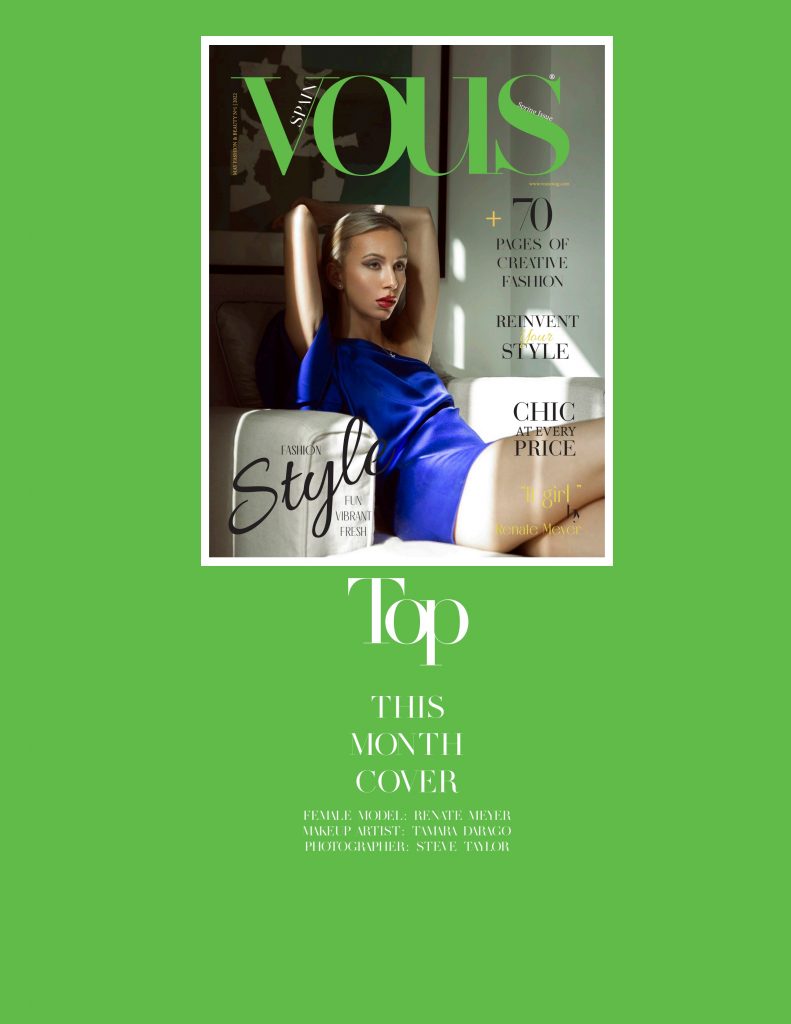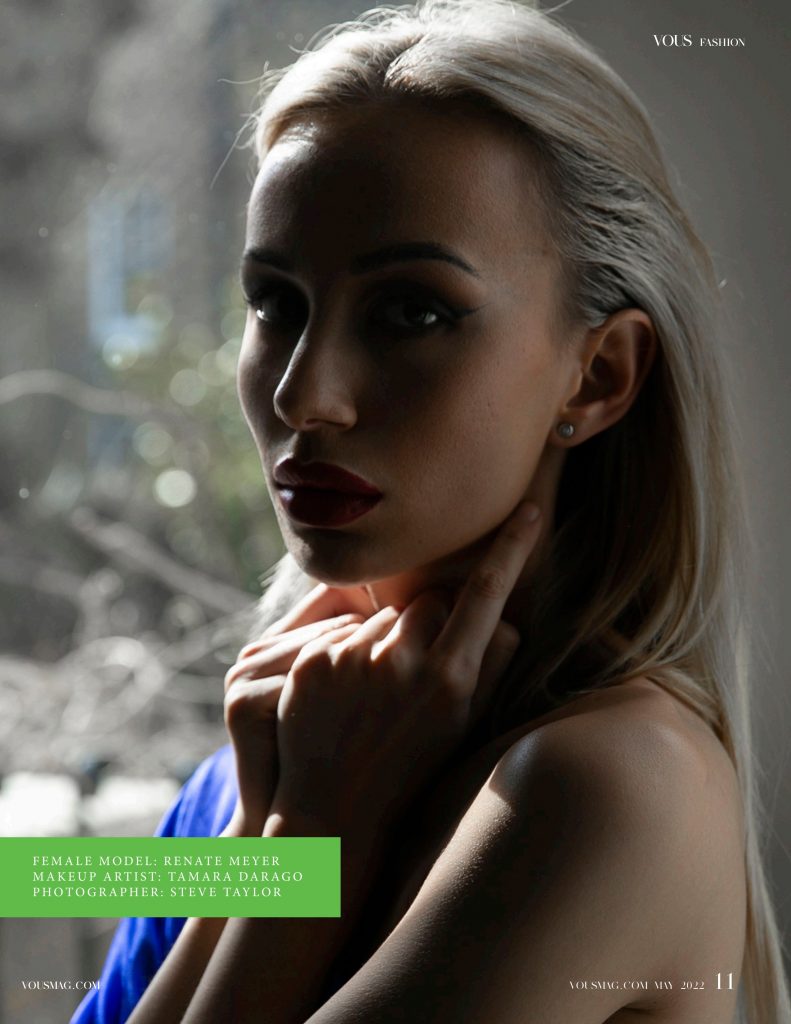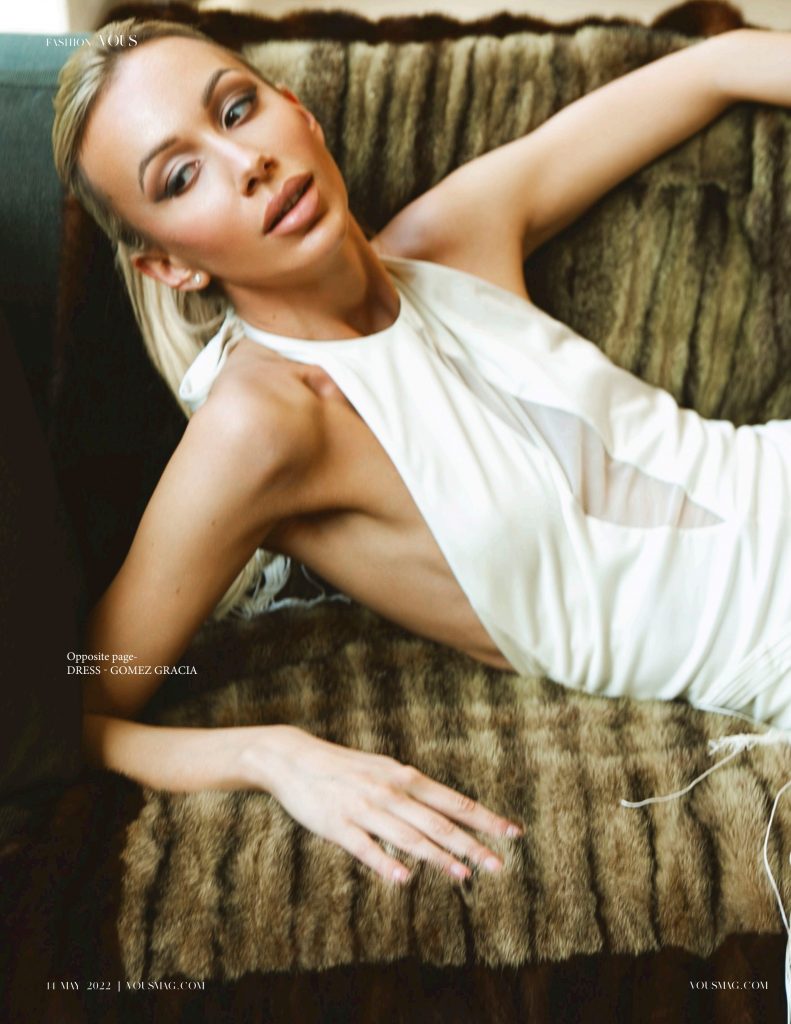 Get to know RENATE MEYER
Photos for VOUS by Steve Taylor
Renate Meyer is an economist, psychologist and a part-time model. After growing up trilingual and starting her academic career at the young age of thirteen with an economics degree from Hamburg University and a final stop at Harvard University, she starts working in NYC. But, that's not where her exciting story ends. Renate is currently in her last year of her Psychology degree and is also working as a psychology intern, a model and is running a real estate business in Northern Germany and Bulgaria's Black Sea Coast together with her parents. Frequenting London, New York and Milan Fashion Week, Renate has also a great interest in all things fashion. Alongside mathematics, politics, art, literature and history.
1. Could you give us an insight into your everyday life – what does a classic day, if there is one, usually looks like?
My weekday usually starts on the early side of the day, around 5.30am. There is a lot of writing and researching, many classes and zoom meetings, sometimes a casting or shoot in between and it often ends with some cooking and reading. I try to squeeze in a lunch break every now and then, which is when I also try to catch up with friends.
2. You are an inspiration for many young women, what are the basic life principles that help you never give up and stay grounded?
That's very kind of you to say, thank you. Epicurus said, "Remember that what you now have was once among the things you only hoped for." I believe that many of us have been through some sort of trauma(s) or hardship(s) in life. I was lucky enough to grow up in an environment that made me quite independent very early on, giving up was not an option. I changed and transitioned, many times, as we all do. I peeled back all the delicate layers of my heart and held each one up to the light with a compassionate curiosity. I had to break wide open in order for me to stick myself back together piece by piece. I took time to get to know myself. I healed and grew stronger and wiser. I expressed forgiveness and gratitude. I accepted all of myself. I started to learn to love myself. I realized that the more love I gave to myself, the more I had to pour into others. Self-love was truly the answer. So, I made peace with my past and arrived at a place where I felt grateful for all of it. I then decided I was going to use every challenging experience to learn, grow, and become the best version of myself I could be.
3. What are you most proud of?
I'm most proud of finding my true passion – psychology. I believe that life starts making sense, once we find our true calling, embrace it and, ideally, use it to help others and make the world a better place. I feel very blessed to be able to help other people heal.
4. What do you think is the biggest issue women of your age are facing today?
Self-doubt. This idea of self-doubt is tricky because it is both self-imposed, but also environmental in many ways. Young women need to truly believe in their capabilities to enact change. Now, not just joining fields that they have been underrepresented in, but pioneering them.
5. Renate, as a psychologist, what is your current most favorite book and why?
I've recently finished reading «How to do the work» by psychologist Dr. Nicole LePera. What I liked about the book is, that in incorporates many different schools of psychology, it's very much multidimensional. It also gives very effective examples that help illustrate the power of the mind/body connection. This book talks about racism, about minorities and how life itself can be really traumatic for people. This book shows different ways to start making changes in your life. Step by step, learning about yourself, your ego and inner child, your traumas, your attachment styles, how to set boundaries, nutrition, the gut and mind connection, about healing the root cause of the problem and not just numbing the symptoms. It's extremely interesting and, I believe, easy to read for people, who aren't in the field of psychology, too.
Steve Taylor
Credits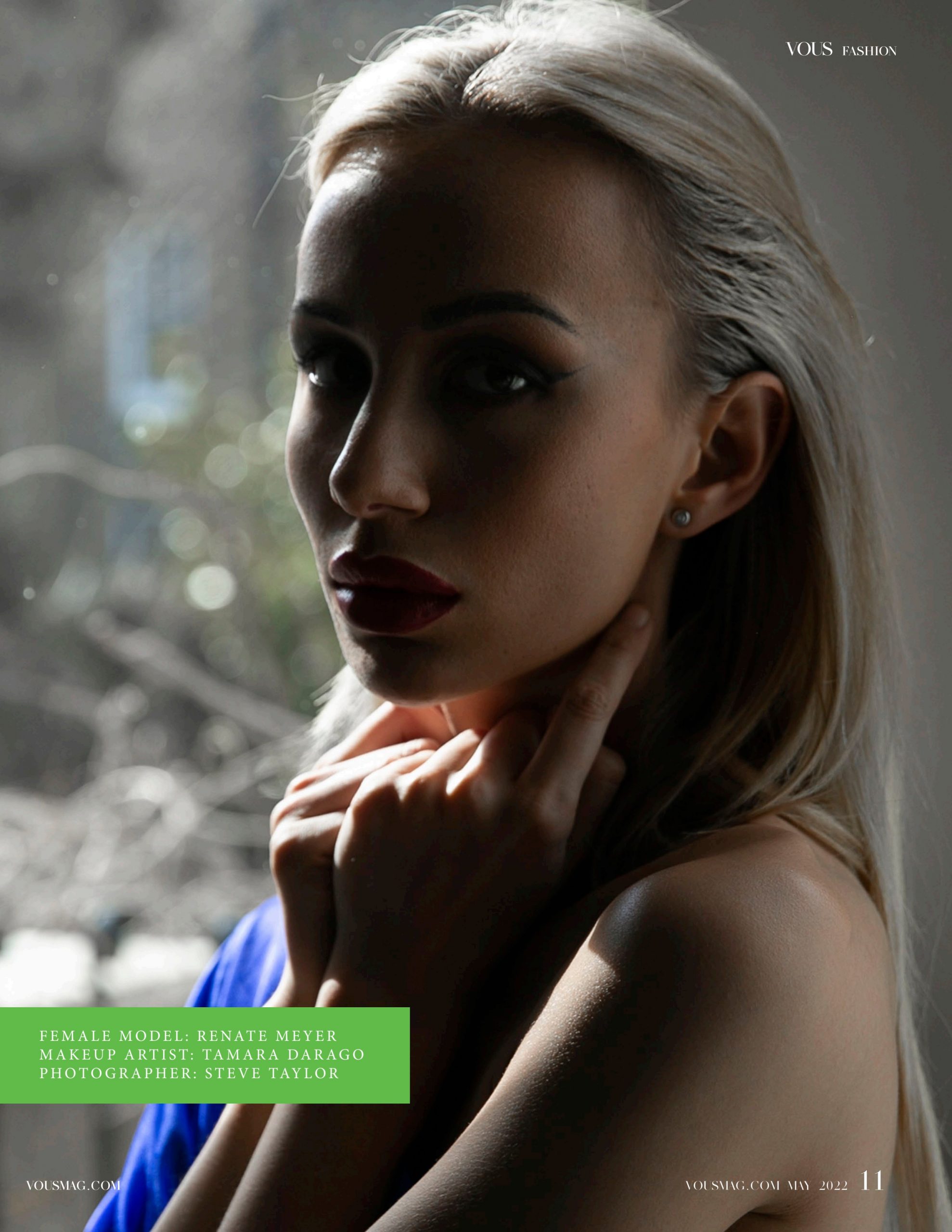 Model
Renate Meyer
Photographer
Steve Taylor
Make Up Artist
Tamara Darago
---