British footwear brand Clarks announced Monday that it is taking its «pioneering approach to the next level» as it enters «a new era in the metaverse.»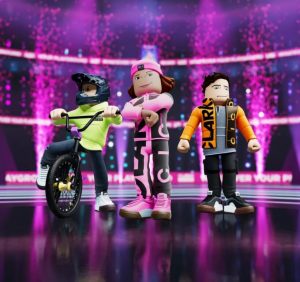 Created around the Cica sneaker for kids, the new Cicaverse initiative will «celebrate one of the brand's most iconic unisex children's wear styles and inspire a whole new generation of fans through an immersive gaming experience on Roblox.»

The initiative, which will launch at 17:00 UTC+1, is the brand's first step into the metaverse, with a unique Roblox arena designed for fans to connect, access exclusive content, share experiences and compete.
La marca, con casi 200 años de antigüedad, siempre se ha movido entre la tradición y la innovación, y este es uno de sus movimientos más audaces. 

Entonces, ¿qué ofrece el Cicaverse? Según la empresa, el Clarks Cicaverse está «diseñado para que los niños puedan jugar sin límites».

Cuando los jugadores entren en el Clarks Stadium, podrán «prepararse para el torneo deportivo de su vida». Podrán «luchar con sus amigos para ver quién consigue las puntuaciones más altas, desde mostrar sus mejores trucos de BMX y sus habilidades de breakdance, hasta correr hasta la línea de meta de Parkour junto a los jóvenes atletas de la vida real, que han utilizado su experiencia deportiva para ayudar a Clarks a crear la nueva colección de calzado Cica».

El desarrollo cuenta con atletas como la bailarina de breakdance viral británica B-Girl Terra; el campeón de parkour británico y aprendiz de especialista Robbie Griffith; y el ciclista de BMX de 11 años Connor Stitt.

Por supuesto, habrá una tienda virtual de Clarks con artículos que van desde «zapatillas de deporte supercargadas de fuego hasta mochilas de reacción jumbo», y los jugadores podrán comprar todos los accesorios necesarios para sus avatares.