Currys has attracted another key fashion executive, and ASOS loses its president after less than a year in the role, as Ian Dyson will take the same position at the electrical retailer.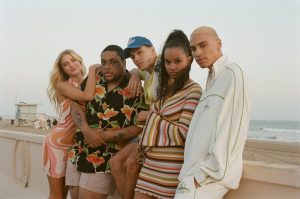 The move follows the appointment several years ago of Very Group boss Alex Baldock to the Currys CEO post.

Dyson will take over from Ian Livingston, first joining the board as a non-executive director on September 1 and becoming chairman a week later.
Ian Dyson, who was previously group finance and operations director at Marks & Spencer, is leaving ASOS at a crucial time for the company.
The company has been struggling with supply chain issues and a falling share price, as well as recently moving its listing from AIM to the Main Market and conducting a CEO search.
Its CEO, Nick Beighton, left the company last fall when its results stalled, and CFO Mat Dunn has held the COO position since then.
There have been rumors about who might take over the CEO role and an announcement was expected possibly with its results last month. However, there is still no word from the company, although the early departure of its president and the timing suggest that the company may be on the verge of naming its new leader.
Dyson had been the lead non-executive director of ASOS before taking on the role of non-executive chairman last fall. That appointment was scheduled for a three-year term beginning Nov. 20, 2021.