Amazon posted total gross revenue from its activities in Spain of €6 billion in 2021, up 11% from the €5.4 billion recorded last year, the e-commerce giant has reported.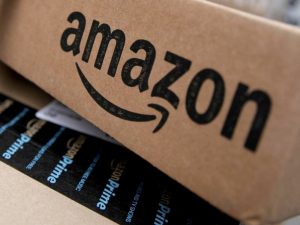 Specifically, the 'marketplace' contributed more than 292 million euros to the State coffers last year, 11.8% more. Thus, it paid more than 224 million euros in direct taxes, including payroll and social security taxes, as well as corporate taxes and taxes paid on acquisitions, land construction, digital services and import duties.

In addition, the multinational also collected €68 million more in indirect taxes last year as a result of its activity in Spain, which includes VAT and taxes paid by its employees withheld by the company.
The vice president and general manager of Amazon.it and Amazon.es, Mariangela Marseglia, stressed after these data that the multinational is a «relevant engine» for the Spanish economy. «Since we launched Amazon.es in 2011, we have invested more than 10.5 billion euros in the country and we currently employ 18 000 people,» she recalled.
«We are committed to reaching 25,000 permanent employees and training 50,000 SMEs and entrepreneurs to sell online in Spain before the end of 2025,» said Marseglia about the company's commitment to increase its workforce in Spain.
Strong investment in Spain
Amazon increased its investments in Spain by 48% in 2021, up to 3.7 billion euros, reinvesting last year more than half of the revenue it generated.
Thus, in 2021 the multinational opened several new headquarters, and currently has a logistics network consisting of about 40 facilities that are spread throughout Spain, including operations and corporate offices.
The company said that in addition to these openings, it is working to boost its software development centers – Tech Hubs – in Madrid and Barcelona, which have around 600 software developers, computer engineers and data scientists, while earlier this year it announced the arrival of Lab126 at the Madrid technology center, where it will hire 100 people to work on the next generation of devices.
Amazon recalled that it also invests in tools and support for companies that use its technology and services. Thus, in 2021, there were more than 12,000 Spanish SMEs selling their products in its marketplace.
In this way, nearly half of these SMEs exported their products worldwide, reaching more than 650 million euros in international sales. In addition, these vendors created more than 30,000 jobs.
Spanish SMEs sold more than 60 million products in Amazon stores in 2021, an increase of 70% over 2020 records. In addition, the company has committed to train 50,000 businesses by 2025 with the skills needed to sell globally.
For its part, Amazon Web Services (AWS) is also helping Spanish companies to grow and to support digital transformation in Spain it will open a new infrastructure region in Spain that will allow Spanish customers, including SMEs, startups, large enterprises or government agencies, to run workloads and store data in Spain and serve their end users with even lower latency.
Located in Aragon, the new AWS Europe (Spain) region represents an additional investment of 2.5 billion euros and the creation of an estimated 1,300 new full-time jobs over the next 10 years.
A commitment to sustainability
On the other hand, Amazon, the first signatory of The Climate Plegde, has committed to having a net zero carbon footprint across its global business by 2040, a decade ahead of the Paris Agreement target.
In terms of sustainability investments, the company has become the largest corporate buyer of renewable energy in Spain, with 14 renewable projects in the country -solar and wind- that will have a combined capacity of more than 1.4 gigawatts (GW).
In addition, in 2022 they will stop using plastic bags for products shipped through their own logistics network in Spain and, in 2020, the sale on Amazon.es of certain single-use plastic products, such as swabs and straws, cutlery, plates or drink stirrers, as well as those made from oxo-degradable plastic, was banned.